Sixteen Quarter Sandwiches - Feeds up to 8 people • $49.99
• Goose's Reuben • Smooth Turkey (with Smoked Turkey) • The Smokey (with Chicken) • Dow's Reuben (with Turkey) •
Twenty-eight Quarter Sandwiches - Feeds up to 14 people • $79.99
• Goose's Reuben • Mild Moo • Smooth Turkey (with Turkey) • Smooth Turkey (with Smoked Turkey) • The Smokey (with Chicken) • Dow's Reuben (with Turkey) • N.Y. Ham and Cheese •
Large Macaroni Salad, Potato Salad or Coleslaw $19.99 each
Bowl Macaroni Salad, Potato Salad or Coleslaw $34.99 each
Large Tossed Salad comes with 2 dressings $39.99
Chocolate Chunk, Peanut Butter & M&M Cookies $2.29 each
Chips $1.99 each
2 Liter Coke or Diet Coke $2.99 each
Thirty-six Quarter Sandwiches - Feeds up to 18 people • $99.99
• Goose's Reuben • Hot Pastrami • Mild Moo • Smooth Turkey (with Turkey) • Smooth Turkey (with Smoked Turkey) • The Smokey (with Chicken) • Sweet Smokey • Dow's Reuben (with Turkey) • N.Y. Ham and Cheese •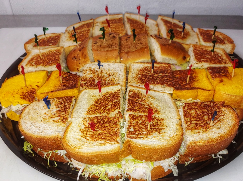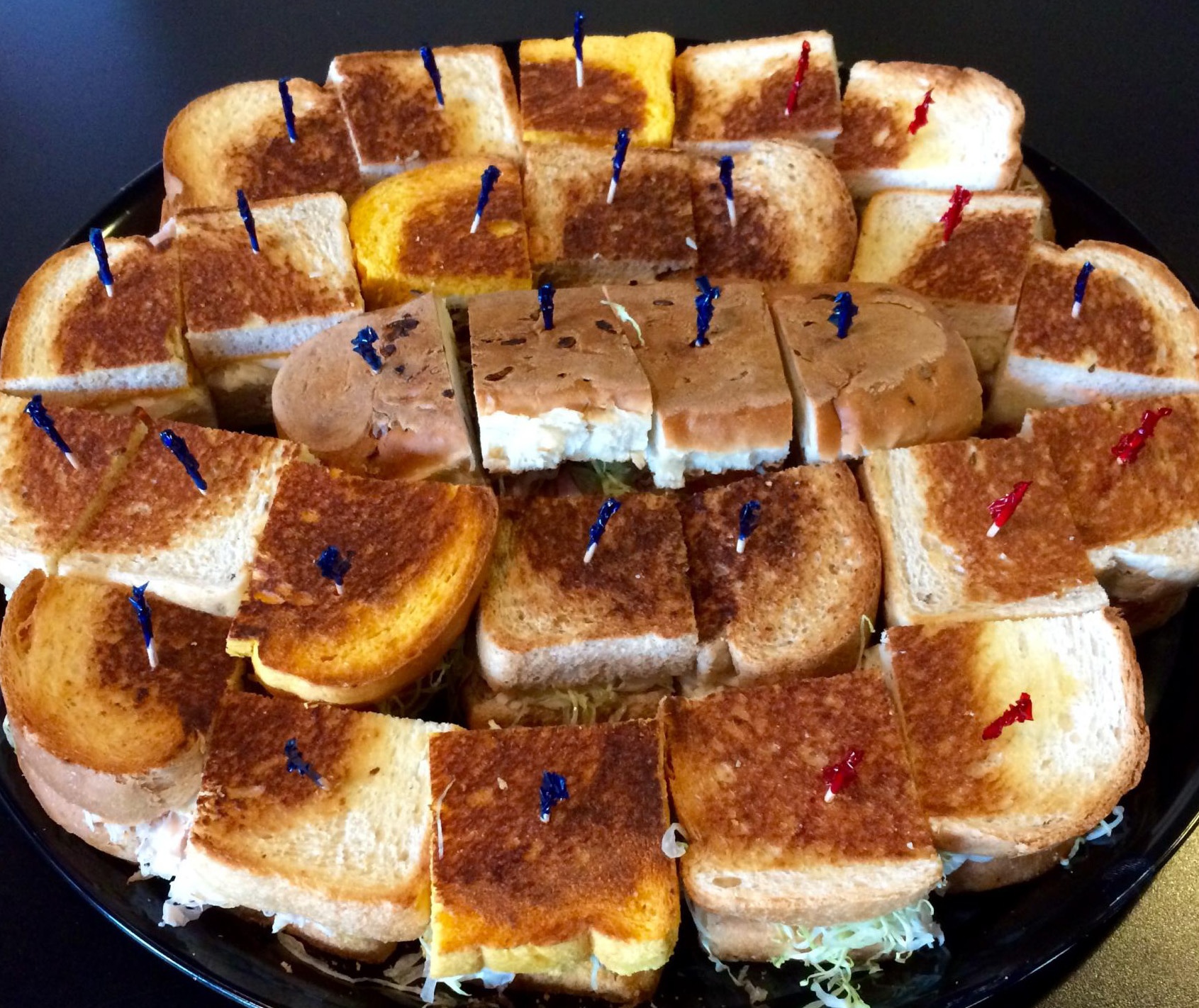 Carry out available on all catering orders.
Call 989-837-7278 or Fax 989-837-7280
Please call to confirm receipt of fax.
Please give 24 hour notice for all catering orders for preparation and prompt delivery.
Gratuity automatically added to all catering orders.
All trays come with pickle spears and the listed sandwiches, cut in ¼.
Substitutions allowed. Tuna salad and chicken salad is not available on tray orders.
Paper products (napkins, plates, plastic ware and cups) included upon request.
Dressings and/or vegetables on the side are subject to an additional $5.00 charge each.
$13.50 each • Minimums apply
Sandwich option
All bag lunches come with a sandwich, pickle spear and a single serving side (potato salad, macaroni salad or coleslaw available).
(choose from the following choices, no substitutions)
1. White Bread or Wheat Bread choose 1
2. American Cheese or Provolone Cheese choose 1
3. Turkey, Smoked Turkey, Ham or Pastrami choose 1
4. Lettuce, Tomato and Onion choose up to 3
5. Mustard or Mayonnaise choose 1
6. #25 Veggie Sandwich also available